n May 2008, Original Sin's special guest DJ Shok spun an amazing set drawing in an energetic crowd and making it the most successful nights in OS history. On Saturday October 31, he returns to rock the Capital Region once again with ooky spooky tunes to celebrate the holiday! There will be a costume contest and CD giveaways! The party goes all the way to 4am, so be sure to make this night a stop on your bar hopping list! This is an event not to be missed!

The party will start after the bands at Valentine's at approximately 12:30am. Admission is $5 at the door, or $3 with costume.

For more info on Shok, check out:

http://www.te-er.com
http://www.myspace.com/zeitmahl
http://www.myspace.com/sistersofmixing
http://www.fdaallday.com

You can also check out this exclusive interview with Shok:

http://www.afutureinnoise.com/2009/06/artist-interview-shok-exclusive-track.html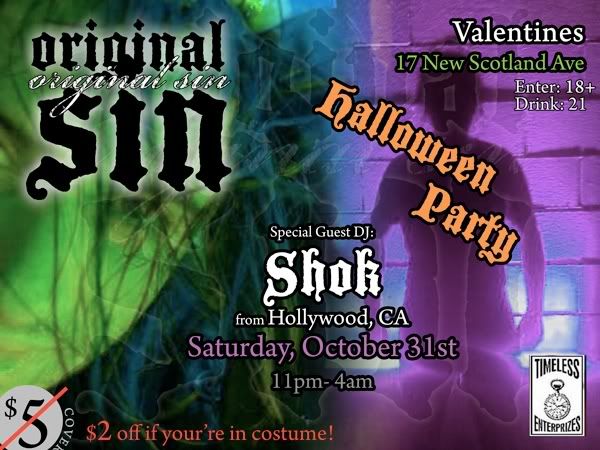 .